Thanks to all the contest entrants for sharing the pictures of your amazing Rat Terriers. For the 14th year, New Rattitude's calendar photo contest resulted in awesome photos and difficult decisions. From a total of over 500 photo entries, the judges completed the very tough task of selecting the winners that will grace the pages of New Rattitude's 2023 Rat Terrier Calendar.
Order your 2023 Calendars today!
Visit our ReTail Shop for ordering information.
Congratulations to Our Winners:
Grand Prize: RIPLEY and KORRA, submitted by Brook VerMeer of Sioux Falls, SD
Second Place: PICASSO BLUE, submitted by Andrea Falaguerra of Barrington, RI
Third Place: HELO, submitted by Shelli Smick of Sandpoint, ID
Other Winners:
Gozo, submitted by Shawna Ferrato of Wayne, NJ
Mazie, submitted by Kathleen Fischer of Chandler, AZ
Cornbread, submitted by Carly Gill of Woodstock, GA
Obi, submitted by Samantha Hansen of Fort Myers, FL
Petunia, submitted by Corky Miller of Portland, OR
Lucy, submitted by Gary Thompson of Cedar Grove, NC
Dixie, submitted by Christy Collins of Zanesville, OH
Myla, submitted by Phillip Raynor of Wallace, NC
Asher, submitted by Cheryl Rose of Sand Lake, MI
Jessi, submitted by Laurie Dempsey of Alexandria, VA
Otto, submitted by Michael Bergey of Haslett, MI
Suki, submitted by Merrianne Etter of Littleton, CO
Archie, submitted by Abigail Keating-Zeller of Broadview Heights, OH
Pippin, submitted by Alysha Cloutier of Brookfield, CT
All winners listed above will each receive a free calendar.
The Grand Prize, Second, and Third Place winners will also receive an assortment of other great prizes!
We also want to recognize the photos chosen for this year's "Best of the Rest" collage on the 2024 calendar page! Congratulations to Nancy Biscontini, Beth Bock, Sarah Brunet, Kari Johnson, Gail McCormick, Tianna Raphael, Carlos Reyes, Erinn Smidt, Gayle Sutch, Monica Vallin, Lexy Wilczewski, and Joseph Windham whose photos were chosen for this special page.
In addition, we are excited to announce that 54 additional lucky photographers will find their photos featured throughout the 12 calendar month pages as in the sample September calendar page below!
Congratulations to:
V. Boldin, S. Brandli, S. Britt, G. Calhoun, K. Cardenas, B. Collazo, R. Deimler, D. Duarte, J. Garguilo, L. Garza, S. Gonzalez, D. Grimm, A. Hancock, M. Hartwig, L. & L. Impson, S. Jennings, N. Jerozal, M. Kadwell, J. Kahler, M. Kitchings, A. Kleinert, M. Kratimenos, M. Lamberton, N. Liberty, A. Lisle, K. Liu, H. McLarney, C. Milensky, S. Murdock, S. Nichols, B. Odermann, S. Passerotti, J. Pedersen, W. Pezant, C. Price, L. Raynor, B. Sanchez, C. Sanders, D. Schuetz, M. Shapiro, L. Shubert, N. Sidneva, C. Spannagel, L. Stagner, A. Stone, S. Stradley, K. Street, L. Tashjian, M. Thomas, K. Vaughn, R. & B. Watson, K. Wells, P. Wiley, and A. Zarifian.
The Calendar Committee sends a sincere thank you to all of the contest entrants. The photo entries and email comments that accompanied the entries demonstrated the great love and pride felt for the breed that we all admire so much!
For a sneak peek of the calendar photo pages, look below.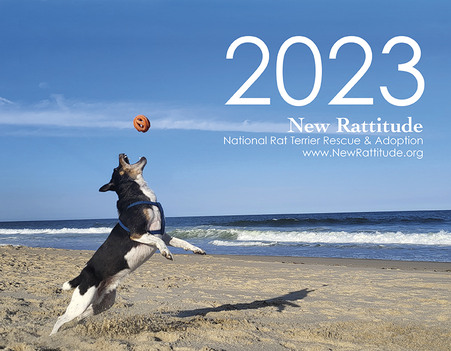 A very special thanks to Printing Center USA for providing us with our amazing, high-quality calendar. You can learn more about all the wonderful products and services they offer here.