Limited quantities are available of the items below.
Shipping/handling will be charged at check out based on total order weight. Shipping to continental USA only.

Quick links to other ReTail Shop pages:
Apparel * Dog Gear * Giftables * Signage
A Canine's Memoir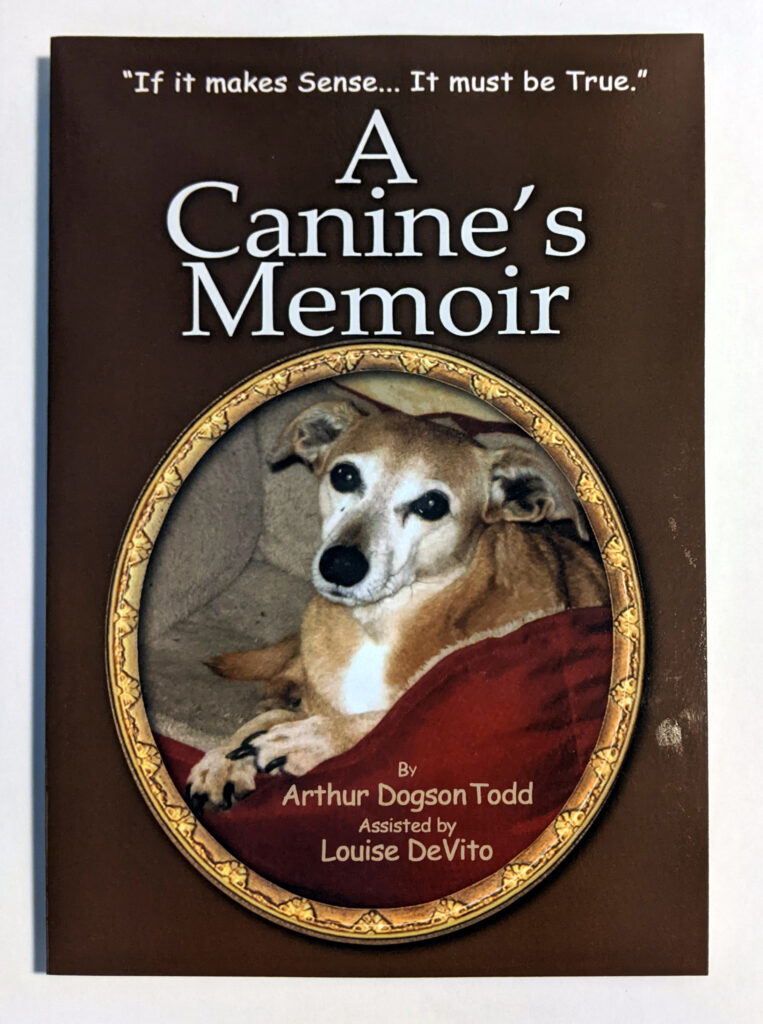 A wonderful collection of witty, smart, spirited thoughts from a dog living on a farm. As a self-described "pure pup," Arthur Dogson Todd is not your normal writer. Based on actual events and his clever take on life, Arthur's stories provide quotable quotes, fun plays-on-words, and lively images of all sorts of battles…even some within himself. With his naïve nature and idealism intact, he runs into unfairness, misunderstanding, and even combat. Arthur has a lasting place as a charming, energetic, and lovable canine who strives to make his world fair and just with dignity and happiness for all. 193-page paperback. A perfect gift for all lovers.
PRICE: $6.00 (TEN remaining)
---
Live Long Bandana
Put words in your dog's mouth! "Live Long & Foster" bandanas let them offer a friendly greeting while saluting the good works of rescue and foster care. The triangular shape is 20″ along the long edge.
PRICE: $1.00 (ONE remaining)
---
Camo Bandana
Your dog will be the most stylish in the neighborhood when he or she sports a camo bones bandana. These fun bandanas are carefully handmade, with double layered fabric and fully stitch edging to prevent fraying and assure long-lasting wear. Available only in "Small" (long edge 17-19″).
PRICE: $1.00 (THREE remaining)
---